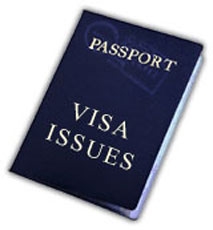 The procedures / rules detailed here below are for Information only and are subject to change without prior notice.
Most travelers need to obtain a visa prior to entering the emirate. However, the following passport holders can get an entry permit stamped in their passport upon arrival.
AGCC (Citizens of the Arab Gulf Co-operation Council (GCC) member states
(Bahrain, Kuwait, Qatar, Oman, Saudi Arabia) do not need a visa.
EUROPE: France, Italy, Germany, Holland, Belgium, Luxembourg, Switzerland, Austria, Sweden, Norway, Denmark, Portugal, Ireland, Greece, Finland, Spain, Monaco, Vatican City, Iceland, Andorra, San Marino, Liechtenstein,

USA, CANADA: AUSTRALIS,NEW ZEALAND: ASIA: Japan, Brunei, Hong Kong, Singapore South Korea and Malaysia Categories of Visas: Transit & Tourist

Transit visa for 14 Days & Tourist visa for 30 Days extendable for 30 days.


Visa Requirements:
1) Your passport should Valid at least for 6 Months.

2) Hotel accommodation is must and you have to make the hotel booking through us,so that we can arrange Your visa accordingly.

3) You should submit your URGENT TRANSIT OR TOURIST VISA at least one working Days prior to your arrival.

4) You will send us your passport copy along with passport size scanned color picture in gif or jpg format.

5) Once your visa will approve by UAE immigration we will send the scanned copy of the visa by email.

6) Once we will apply your visa with UAE immigration either visa will approve or reject, visa fee is non-refundable.

7) Once you will leave the Country you will send us your scanned passport copy of exit stamp by email or fax.

8) We accepted your Payments Cash or Credit Card Transaction.

9) You can send us your Amount thru Bank Transfer, Western Union,Master,Visa,Amex Credit Cards.


Send us Visa Inquriy